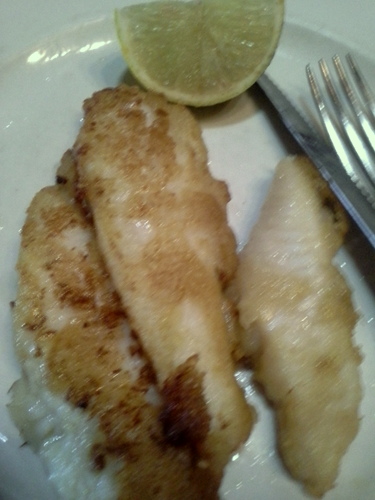 It's a bunya year, and easy to see why they are a feasting food for multitudes. We've been eating them just sauteed in butter and garlic, or made into pesto, or used as a dipping stick, or stirred into stir-fries or curries, just about every day.  Bunya batter is a nice find though, worth sharing.
The Recipe:
The Bunyas:
I've posted this method before, but here it is again so you don't have to click around.  The big green cones fall apart as they ripen.  It's fairly easy to peel off the corm to release the nuts inside, that look like this: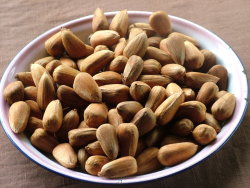 You can roast them at this stage, but I think they are better boiled or pressure cooked.  Boiling takes an hour or so, but pressure cooking is much faster.  I pressure cooked these for 20 minutes then cooled them, then cut them in halves and scooped out the nut.
My lately preferred way to cut them is using big clippers or secateurs.
The batter then is just bunya flesh blended with a pinch of salt and enough water to make a thick batter.
Dry the fish fillets, toss in cornflour, coat in batter, and fry in hot oil.