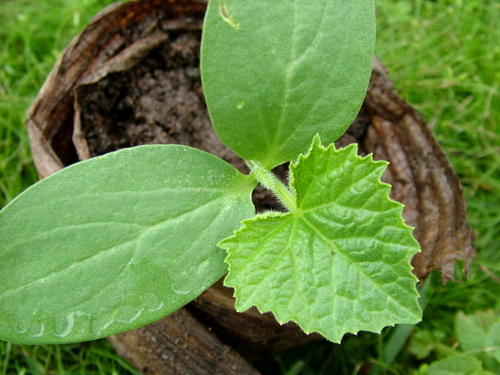 Fruiting planting days today and tomorrow, but this time of year is the risky season for fruiting annuals.  If I plant things that are frost, or even cold tender now,  even in sub-tropical northern NSW, I am betting on a late start to winter. If I plant things that need the cold weather (like broad beans) I am betting on an early start.
I won't bet on early yet – I'll leave the broad beans for another month. My site is high and pretty nearly frost free, so broad beans are right on the margin anyway.  If you live further south, or even in a cooler site, you might like to put in some broad beans now though. I'll have an each way bet on late, planting out a small number of advanced seedlings of squash, zucchini, cucumbers, and beans, but not so many that I'll be upset if an early frost knocks them off.  I want to save space for peas and broad beans and cauliflowers and onions anyhow. And specially garlic.  I really don't want to be eating anything imported from China or Japan this year. Sadly Japanese people don't have that luxury.
Too late for capsicums, chili or eggplants even as advanced seedlings, but I shall put in more seed of tomatoes.  I have pulled back on tomatoes this year.  I use them so much that I got a bit greedy. Last year's tomatoes failed to thrive as well as they should – nothing specific, just plants that looked a bit bedraggled and keeled over sooner than they should and fruit that was a bit scanty and less resistant to pest attack.  I put it down to a build up of soil bourne disease, caused by planting them in the same places too soon. This year I planted only in places that hadn't had a tomato plant, or anything else in that family, for several years. It has meant I have had tomatoes for eating but not for bottling.  So I am keen to keep at least a little supply coming through winter to see me through.  By spring I will have given most of the garden a rest from tomatoes, and I should be able to plant bottling quantities again. It's a good lesson, but one you'd think I would have learned by now!
[relatedPosts]