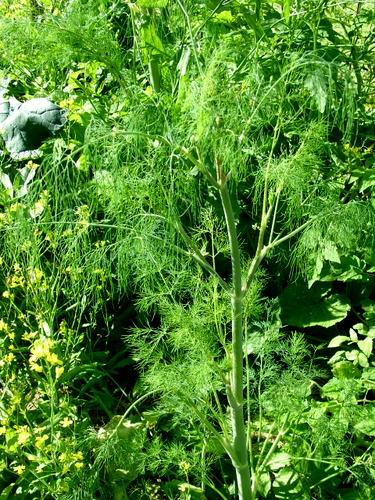 I'm naturally not much of a gambler.  I think that's one of the reasons I like permaculture – that focus on systems and design and elegant patterns of relationships that mitigate risk.  It's not that I'm a control freak, it's just that I've learned that "lets stop and think about this" is a good mantra.
This time of year in this part of the world (northern NSW), fruiting annuals are all a gamble.  I might just squeeze in another round of the summer annuals, especially the faster ones like zucchini and squash and cucumbers and beans.  My site is pretty well frost free and with luck they'll bear into June, but an early cold snap will zap them just as the first fruits are ready to harvest.  I might just get away peas and snow peas but if it stays warm too long, and especially if its wet with it, they'll all just succumb to powdery mildew.  I might get away with both, or very easily neither.
So I've planted  just a dozen each of peas, snow peas, and broad beans.  The first real planting will be next month but if these succeed, they'll give me an early start and a bit of insurance if the mice steal my pea seeds next month  (as they've been known to do in the past).
And I've planted one, exactly one, pot of each of zucchini, button squash, cucumber, and potkin pumpkin.  Two or three seeds in each pot so that I can weed out the weaker ones, but aiming to plant out just one of each as a late bet.  And a dozen rattlesnake beans to get a last hurrah on the bean harvest.  And another few cherry tomatoes in the seed box, aiming to have just five or six to plant out.  They'll be slow and a bit sorry for themselves being asked to grow through winter, but I can usually manage to get a few to bear right through.
All the big seeds are in leaf pots, three to a pot aiming to thin to two before planting out. By the time they are big enough to need planting out into the garden, the chooks will have prepared a bed for them.  It will be an oddly planted bed – a small set of peas, snow peas, beans, cucumbers all climbing the south side fence, with broad beans in front of them, then zucchini, squash and potkins round the north side (where they won't cast too much shade), and leafy greens, onions and garlic in the middle.  The picture is that kind of planting from last year.  Lacking a crystal ball (sadly), oddly planted is my next best option.
[relatedPosts]