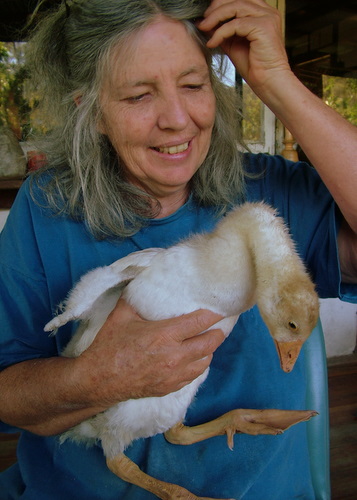 If you were after a grazing animal that grows at a phenomenal rate, the goslings have gone from this to this in just six weeks.
We lost one of the six at about four days old, found floating in the dam with a huge tick.  Since then, we've had to check them twice a day for ticks, finding one or two most days.  But apart from ticks, they've been pretty self-sufficient and resilient.  The adults are fantastic parents.  The whole five adults take on parenting duties, forming a defensive ring around the goslings at the least sign of danger and letting them have first pick at any food.
We haven't named them, but I really don't think I'm going to be able to eat them.  So much for me and meat animals! Lets hope I do better with the chickens.
[relatedPosts]