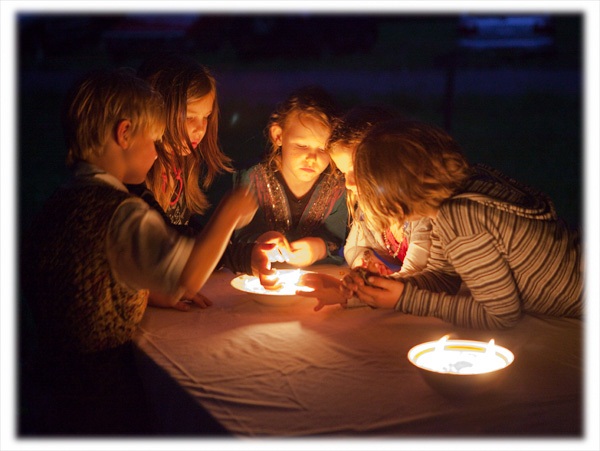 There is a beautiful article in The Huffington Post today, by Rebecca Solnit.  I have to quote you a few lines from it:
The Iceberg Economy
Who wouldn't agree that our society is capitalistic, based on competition and selfishness? As it happens, however, huge areas of our lives are also based on gift economies, barter, mutual aid, and giving without hope of return (principles that have little or nothing to do with competition, selfishness, or scarcity economics). Think of the relations between friends, between family members, the activities of volunteers or those who have chosen their vocation on principle rather than for profit. …What actually sustains life is far closer to home and more essential, even if deeper in the shadows, than market forces and much more interesting than selfishness…
We tend to think revolution has to mean a big in-the-streets, winner-take-all battle that culminates with regime change, but in the past half century it has far more often involved a trillion tiny acts of resistance that sometimes cumulatively change a society so much that the laws have no choice but to follow after.
When I started writing a post this morning, the phrase stuck in my head was: Christmas is so depressing, this compulsive consumerism while tipping points are passing by each day.  I didn't want to write that, so I went and played in the garden in the rain instead.
And then I read this article, and the thought changed.
The wonder of Christmas, of all numinous moments, is totally built in the "iceberg economy."  One of the "trillion tiny acts of resistance" is to refuse to allow it to be hijacked, and with such acts of resistance we can cumulatively change a society.
So have a wonder-filled Christmas.