Inspired by Celia at Fig Jam and Lime Cordial, I thought I'd do an "In My Kitchen" post.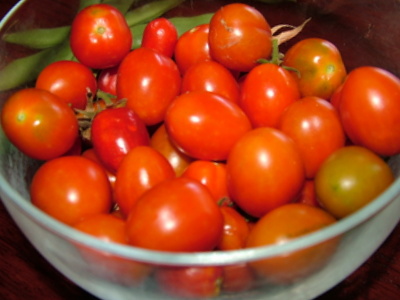 In my kitchen is the first of the season's tomatoes.  These ones are grape tomatoes that self seeded.  My planted Yugoslavs and Brandywines are a little way off yet, but it is so good to have fresh tomatoes again.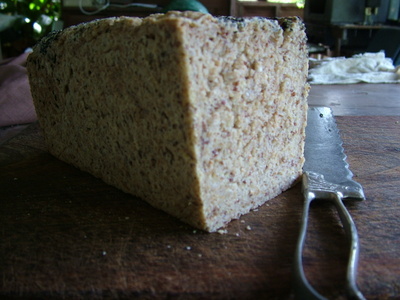 In my kitchen is a loaf of 11 grain sourdough, our "pané de casa" these days.  I make a small loaf like this a couple of times a week. The temperature at the moment is perfect.  I can make the dough in the morning before I leave, knock it down when I get home, and bake before bed, so it fits in really nicely round a work day.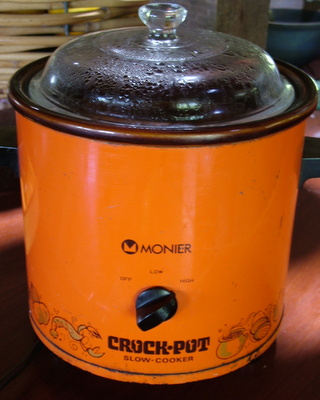 In my kitchen is a lovely old retro Crock Pot I got from a garage sale.  The only consolation in  all this lack of rain is that the solar panels are pumping. I can run everything – computer, TV, washing machine, music, fridge – and charge up the Prius (our total fuel bill is about $50 a month now), and still it is shunting by 10 am.  So I'm starting to develop a bit of a thing for slow cooking. I cook beans and chick peas regularly, soaking overnight and putting them on low in the morning before I leave and letting them slow cook on shunt power all day.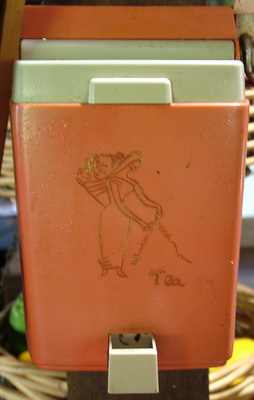 And while I'm on retro, in my kitchen is the tea caddy, attached to a post right opposite the stove.  I have a thing about tea bags.  They seem to me an invention as silly as avocado in a tube!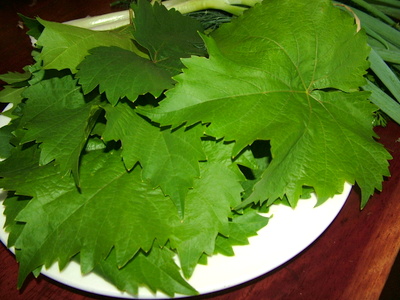 In my kitchen is the first of the season vine leaves.  There's only a matter of a few weeks when they're like this, fresh and tender and prolific.  I usually make lots of dolmades this time of year, but these ones are for Greek yoghurt pies.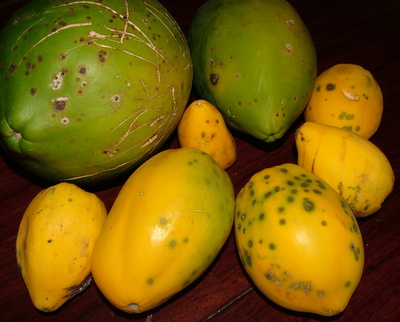 In my kitchen are pawpaws galore.  The bower birds have discovered them now though, so I'm having to pick one tree a bit green.  I'm thinking green pawpaw salad with the green ones, and the ripe ones are wonderful in salads and smoothies and fruit salads.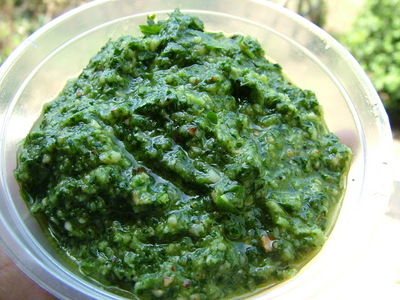 In my kitchen is a tub of macadamia and rocket pesto.  The new patch of rocket is just starting to be pickable and the older patch not quite finished, so we have lots of rocket at the moment. Works really well in pesto, for stirring through pasta or spreading on toast or in egg and salad sandwiches for lunch.
More kitchens?  Head over to Fig Jam and Lime Cordial for the list.