I'm all set up and ready for planting on Tuesday and Wednesday leafy planting days.  I'm planting: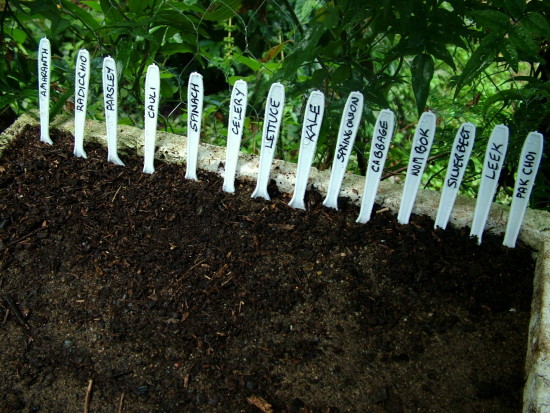 The box is full of a home-made seed germinating mix, mostly creek sand with a bit of compost for water retention.  I like using mowed cow pats better –  I collect old, dried cow pats and run over them with the mower to yield a catcher full of shredded cow manure.  It has few nutrients to speak of but holds water beautifully.
It seems a waste to use compost for germinating seeds, when the seeds carry their own nutrient supply and I will be potting the seedlings on as soon as they are germinated anyhow, into individual pots with a nice rich seedling raising mix. But it's right at the end of the dung beetle season, and they have been so busy I couldn't find any cow pats.
I have been looking forward to this planting break – the first of the season's spinach, cabbage, chinese cabbages, cauliflowers and kale!