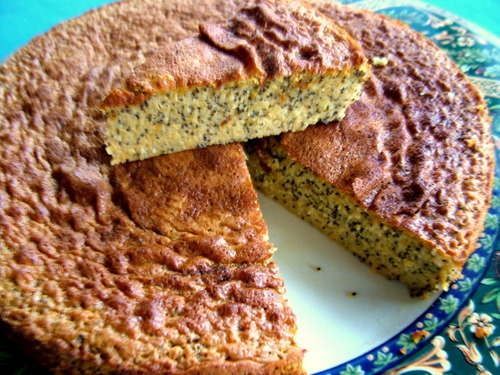 For practically the first time in my adult life, I have no chooks at present.  This is the culprit.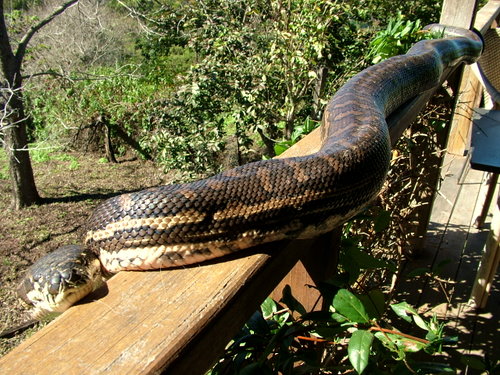 I am working on a new roost design.  If it works, the chooks will be able to put themselves to bed at night.  I will be able to let them free range in the daytime and she (or he) won't be able to get them at night.
I am missing them for many reasons, but right now because it is egg season.  Luckily though, I have friends who have free-range, ethically raised chooks and, at this time of year an abundance of eggs.
My Muesli Bar Challenge series is a series of recipes for healthy lunch box baking based on fresh in-season produce.  This recipe melds the last of the citrus season with the start of the egg season.  It is a flourless cake with no butter but no less than six eggs.
Eggs are a great source of protein, but they go extra well in school lunches because they are rich in choline, which is needed for nerves and brain to function properly. Using them in baking makes them safer in the heat of a lunch box.
You need a cup of macadamia meal for this recipe.  You can substitute almond meal – in fact I would be fairly sure that somewhere back in time I had an original version of this recipe  based on almond meal.  But for me, macadamias have no food miles at all. And they're super healthy, with monounsaturated heart healthy oils  and a huge range of vitamins and minerals.  And fresh, in-the-shell macas in season are a taste sensation.  This little tool makes cracking macas easy, and the kernels blend to a meal easily in a food processor.
Once you have your maca meal, the recipe is dead easy. Let's see what the reviewers think.
The Recipe:
Turn your oven on to heat up to medium.
Grease a 20 cm cake tin and line the base with a circle of greaseproof paper.
Blend together until smooth:
1 cup of macadamia meal
1½ teaspoons of baking powder
1 cup of orange, tangelo, mandarin, or lime segments with seeds removed.
¾ cup of brown sugar
6 whole eggs
Stir in 3 good dessertspoons of poppy seeds.
The mixture will not be at all like a cake mix.  It will be quite liquid.
Pour it into your prepared cake tin and bake for around 40 minutes till the cake is set and a skewer comes out clean.