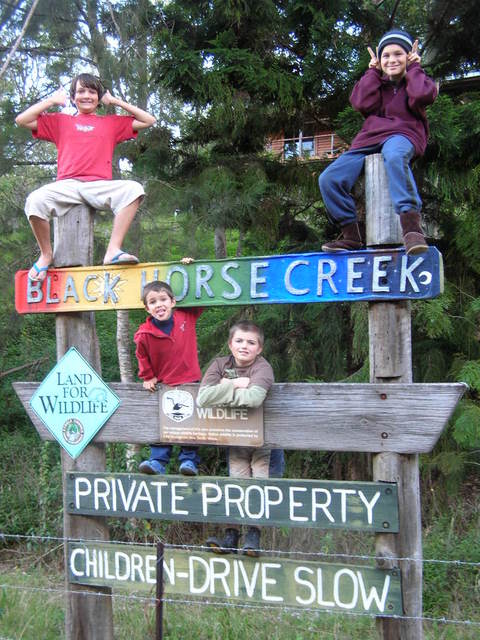 For years, shares in my community have come up for sale quite rarely. And now, all of a sudden, there are four
Two undeveloped ones, original shareholders who, after over 30 years, have  come to the realisation that they really are never going to move here.  And two with houses. Janet moved away over a decade ago to deal with a family crisis, couldn't bear to sell her much loved place then, and the house has been left vacant ever since. It's nestled in a ferny valley next to a running creek, very basic and very magical. And my neighbours, Adam and Sue, sadly have moved. Their place has the same, very poor soil as mine so it will take a lot of soil building to make gardens. And like mine it's on a high, sloping ridge. But it has 4.5 kva of solar power, lots of water tanks and dams, a one bedroom house, a studio and a huge pole frame shed.
I keep thinking it would really suit a potter or a sculptor or someone who needs a big shed space for their work or art.  There's established fruit trees and olive trees and room for a lot more. You can read about our community at blackhorsecreek.snappages.com.  And you can use the buttons at the bottom to share this post.  Please help me find a wonderful new neighbour.