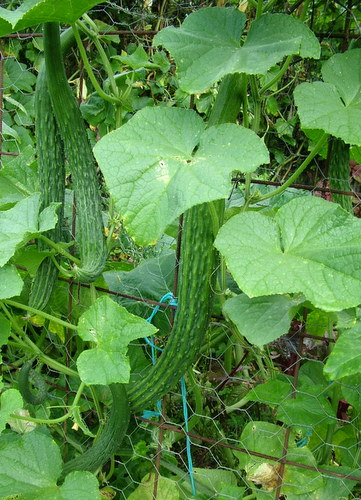 My poor garden is soggy.  I know rural people talk non stop about the weather, but the weather at the moment is really discussion-worthy.  This summer has been the hottest on record, and we are now flooded in again, for the third time in the last month.  We do live on the other side of three flood-prone causeways, and it isn't noteworthy to be flooded in occasionally, but for the last month it just hasn't stopped raining.
So I haven't planted anything for this round.  The seed would just rot before germinating in this weather. It is part of the whole permaculture approach to gardening to plan and prepare for extremes. A garden that gets knocked out in one go by a few days of the frizzle weather of midsummer, the waterlogging of a floody autumn, the frosts of the dead of winter, is an awful lot of effort for no yield.  So I design in shade and water conservation and systems to survive the extremes of midsummer heat. I design stacking of beds to face the north and sheltered microclimates to protect from frost.  And I have terracing and drainage and soil structure to survive waterlogging.  But there's a limit.
It's still yielding well.  The Suyo Long cucumbers have joined the favourites list, coping with the wet weather without developing mildew.  The tromboncino are throwing lots of male flowers again, but there's too many of them anyhow.  The zucchini and squash are not living to an old age – they're succumbing to stem rot younger than they would in ideal conditions, but successional planting means I have young ones that are resilient.  The tomatoes are tending to split, but again there's plenty.  The beans are bearing well as green beans and I'm not even trying to dry them.  The capsicums are tending to split too, and there's not so many of them, but the milder chilis are filling their spot.
It will be in three months time that the result of this patch of wet shows, when the seed I would be planting now would be bearing.
[relatedPosts]