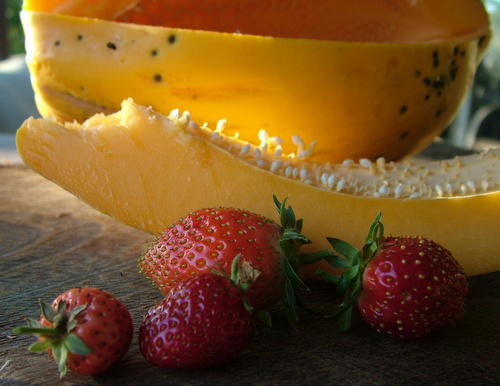 Let me count the ways:
My kids are better than me.  What's the good of a load of money to spend on private schools and giving your kids every advantage, if you still end up thinking you're better than them?   "None of the plaintiffs (her children) has the requisite capacity or skill, nor the knowledge, experience, judgment or responsible work ethic to administer a trust".  I think my kids are amazing.
I get to be a grandma.  In a few weeks my first grandchild will be born and I'm a tad overexcited.  Poor Gina doesn't get to play with her grandkids. Doesn't get to tell them stories and bake them cakes and take them mulberry picking and have those conversations that become immortal, even if you aren't.
I get to be a grandma together with a grandpa, who I know doesn't love me for my money!
I produce. I do work that I believe in, that makes the world just a tiny bit better,  another kind of immortality.
I like my odds for living longer. I have a dodgy knee and a shoulder that I broke some years ago and skin that has seen too much sun and bad genes for heart attacks, but still I like my odds a lot better.  A bit of physical work in a life is a very good thing.
I have a lot more security.  Come the zombocalypse I have a fair range of survive and thrive skills. I can grow food, build a house, cook, clean, fish, patch up wounds, kill and pluck a chook, start or put out a fire, get together with my neighbours and make a plan. There's a lot to be said for working class experience.
I go to better parties.  I even put on better parties.  When you want to let your hair down, you want to be amongst people who accept you as you are, even when you dance like a dork.
I eat a lot better. Which is what set me off on this train of thought.  Fresh pawpaw straight off the tree and garden strawberries for breakfast, with home-made macadamia granola and yoghurt.  Pawpaw doesn't travel at all well, and tree ripened all the way is so superb I caught myself thinking, you couldn't buy this even if you were Gina.
[relatedPosts]