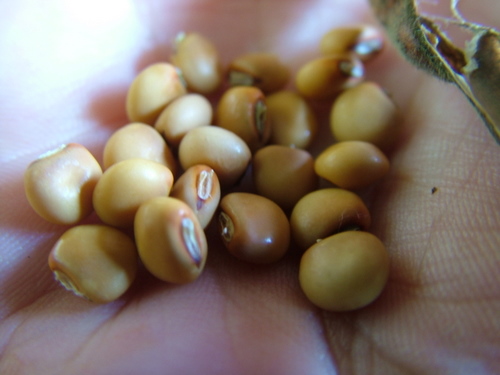 It's a roots and perennials planting day today, but it is also a work day, and in the countdown towards the Christmas holidays, work days are stretching at both ends.
So I stuck a few carrots, beets and spring onions in the ground this morning before work   using my usual system and blessed the fact that I have a  garden with stamina.   This afternoon, I shall use some of my already made potting mix (and thank myself for having made a compost pile  and stockpiled some creek sand) to plant another round of seed of them all. It took half an hour this morning, and it will take just half an hour tonight. It's what I love about using a lunar calendar, that it gives me a reason to avoid putting it off and just do at least a minimal amount of planting even in crazy busy times.  I will be so glad I did in a couple of months time.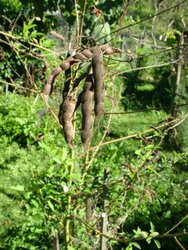 I'll also plant out these pigeon pea seeds.  Pigeon peas grow really well here in northern NSW.  They're a straggly, semi perennial bush that lives for about seven or eight years. They fix nitrogen in the soil, and bear a fairly decent crop of seeds that make great dhal and good chook food.
But the wallabies love them. At one stage we planted a whole acre of them on our stony hillside and over their lifetime they turned the soil from barely growing tussock grass to orchard.  But once the wallabies had identified them as food, we were never able to plant them again outside the fencing.
So now I carefully raise seedlings in the shadehouse in pots until they are 30 cm or so tall, then plant them out with wire surrounding and try to get them above wallaby height. They are worth it though.  When the zombocalypse hits, they are one of the plants we can depend upon.