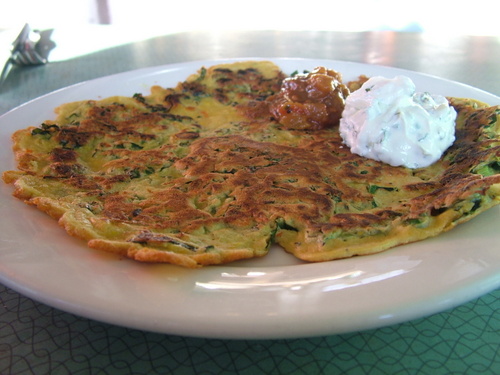 The blog is neglected, the house is neglected, the garden is neglected, but the kale keeps giving. Wonderfully prolific, resilient and long lived, my current favourite vegetable.
The Cavalo Nero I am harvesting now is last years. It survived through the summer – the cabbage moths attacked and most of the leaves along with the grubs went to the chooks – but it just kept producing more. It came into winter with plants a metre tall. It survived months with almost no rain. Our tanks got down to the minimum we save for firefighting with the prospect of an el Nino summer ahead and the leaves got a bit tough for salads or stir fries or chips but still fine for soups and stews.  The bower birds got hungry and got in and stripped the plants. Then last week we got some rain and the tender new leaves came on.
We've been eating it in some form or another several times a week – in soups and stews, in pakora and pesto, in kale rolls and lasagna, in stir fries and tempura, in saag and fu yung.  Half a dozen plants and several bunches of super vitamin packed greens every week for years.
These spicy kale pancakes are my current favourite breakfast.
The Recipe
Makes two  pancakes.
Mix together
half a cup of  wholemeal flour 
one egg
a desertspoon of fresh ginger grated
a desertspoon of fresh turmeric grated
a pinch of chili powder (more or less depending on how hot your chili is and how spicy your taste)
a teaspoon each of coriander and cummin powder (or substitute fresh coriander)
a pinch of cardamom powder
pinch salt
Add
a cup of shredded kale – leaves stripped off the central stem and chopped roughly but fairly fine,
a spring onion chopped fine, and
enough water to make a pancake-style batter.
Fry in oil in a heavy frypan, hot but not full-bore, for a couple of minutes on each side till golden.  Serve topped with cucumber raita and chutney, or you could go for plain yoghurt and (it sounds odd but it works) lime or cumquat marmalade.