My son is here for the weekend with some of his friends, so I get to do my favourite thing in the world and feed a mob of young urbanites.
But they sleep in!
So while I'm waiting, I thought I might give you a preview.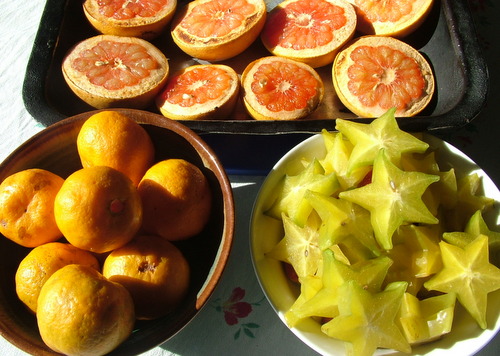 First up, winter fruit – carambola, mandarins, grilled pink grapefruit, with yoghurt.
Then poached free range eggs on sourdough toast with lemony garlicy  mushrooms with goats' cheese.  The mushrooms have been braised in garlic, butter and lemon juice, and I'll pop these in the oven just as they come to wilt the spinach and melt in the cheese a little.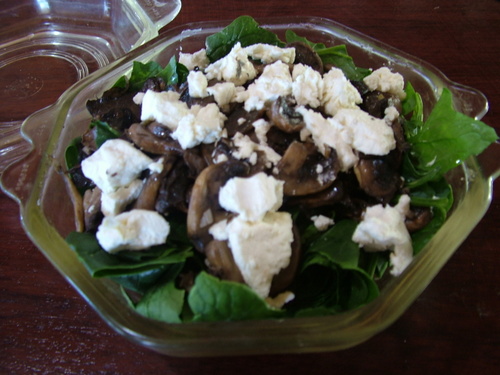 With a side of haloumi and winter tomatoes (which I'm very proud of at this time of year) on a bed of rocket.  I'll fry the haloumi in a little olive oil and dress with  balsamic at the last minute.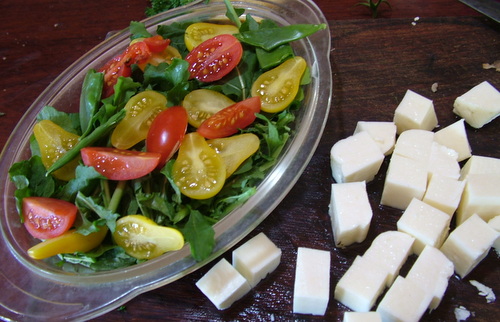 With homegrown coffee and homemade sourdough with lime or kumquat marmalade.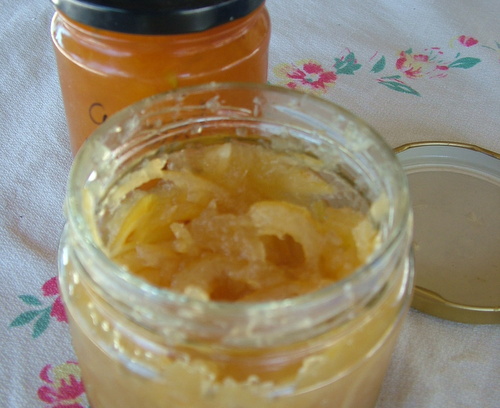 There was mention of lemon butter last night so I'm thinking pancakes with lemon curd for tomorrow's breakfast.
The wood stove is lit, the sun is shining, music on the record player, guests for breakfast – life is good.