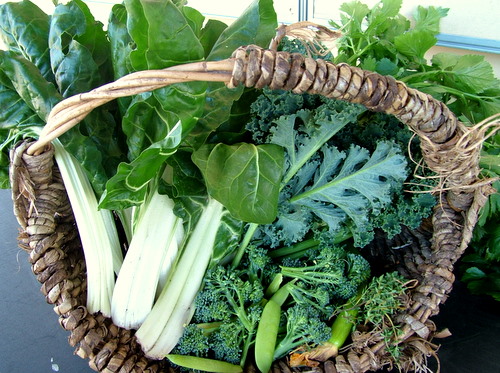 A neighbour is killing a couple of their free range male ducks today, and putting on a duck stone casserole dinner.  Stone casserole is another version of Stone Soup, and when I went looking for the link I realised that it is a way we often get together – a great way to have a low stress dinner party. My post about Stone Soup was at the Autumn Equinox, and here it is, the Spring Equinox.
The day and the night are equal length now, and we are heading into the long hot days of summer.  It's a good reminder to think about mulch, water, and bushfire readiness.
I'm taking a basket of in season vegetables – silver beet, kale, peas, broccoli, and celery –  along with some lemon thyme and a loaf of sourdough.  And a bottle of red wine.  I have heard talk of a lemon meringue pie.  A couple of people are likely to bring a guitar. This is the life!
[relatedPosts]