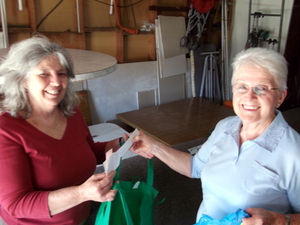 I couldn't think of a better method than the very low tech method of printing all the comments, putting them in a bag, and asking one of the wonderful volunteers from the op shop next door to draw for me.
The winners of the copy of City Permaculture 2 are Anne Degabriele, carole, Cherrie Lowe, and Bodkins.  I shall email you to find out how to send your copies.
Thank you so much to everyone who responded.  It is wonderful to know which recipes are being shared and enjoyed, and your comments made me feel it is all worthwhile.