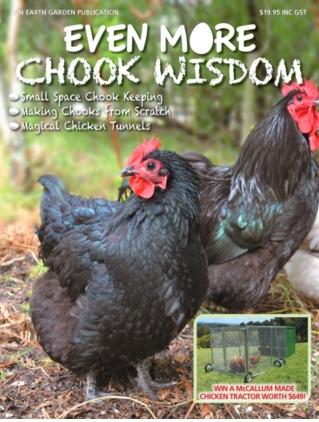 A while ago, I was invited to write an article for Even More Chook Wisdom about my current method for using chooks to garden.  As a result, they sent me several copies, and I have three that I'd like to give away to you.
I have been mulling on what I can bribe you to do for them.
I'd really like a bit of inspiration about where to go with Witches Kitchen in 2014.  Would you like more garden?  More kitchen? More living with a little carbon footprint? Something else entirely?
So the bribe is: If you make a suggestion in the Comments here, you will go in the draw.
Sadly, postage costs mean I have to limit it to Australians only. I'll randomly select the 3 winners next Thursday.