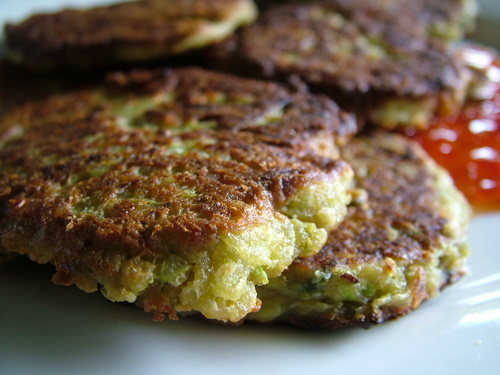 It hasn't been a great year for zucchinis. This La Ninã year has been so wet here, that they are only having a short life before succumbing to fungal diseases.  The trombochino though is loving it.  Because it climbs, the vines and fruit are up off the ground and get better air flow.
It's the difference between growing commercially and home gardening, and one of the reasons why I think the permaculture is hard to monetise. Permaculture systems have a lot more value and productivity than can be easily turned into money. Commercial growers would grow one or the other. Too much variety and you don't get enough of any one thing at one time to make up boxes for sale.  Home growers are best off planting one or two vines of each, each month. You have insurance against weather conditions – too dry for trombochino and we eat zucchini, too wet for zucchini and we eat trombochino.  January's planting gets frizzled in a heat wave and December's can bridge the gap. February's planting gets 125 mm of rain in three hours and can't learn to swim fast enough, and it's ok, December's is still hanging in there.
It means that even in this least zucchini friendly year for a long time, my repertoire of zucchini recipes is still getting a workout.
The Recipe
This  Tuesday Night Vego Challenge recipe really does come together in a lot less than half an hour.
(makes about 15 patties)
Grate 180 grams of low fat feta cheese and 3 medium sized zucchini (about 1½ cups of grated zucchini).
Mix with
a large spring onion, finely chopped
a handful of sweet basil, finely chopped
a clove of garlic, crushed or chopped
one, or more, or less, chilis, finely diced
3 eggs
¾ cup wholemeal self raising flour
Use wet hands to shape the mix into patties and shallow fry in olive oil till golden.
Serve with a salad or vegetables or as is, with a salsa or dipping sauce. We had it with the last of last year's Chilli Jam. I'm waiting for the lemons now to make a new batch.
[relatedPosts]